In practice, the creation of the various scenarios is often based on existing structures and concepts. As a result, the "new" scenarios often achieve only a small degree of improvement. At this point, we as Munich Consulting Group can provide our clients with an enormous advantage: Due to the external, unbiased view, the elaborated scenarios are not only based on the already existing structures and concepts, but enhance them with best-practice solutions of the market. The sketching of value streams follows the same, efficiency-oriented, participative concept. Both methods treat the subject area of factory planning in an isolated view:
In the layout view, the processual relationships remain intransparent, with the focus in planning being on geometric relationships, and the flow is usually evaluated "from the gut". In the process view, on the other hand, geometry is left to "gut decision".
Due to the integrated view of process and layout in visTable, both approaches remain in the user's view, making layout work much more efficient and easier. Interactions can be recognized more easily and handled synchronously with suitable measures from both views.
visTable provides the greatest added value here when viewing granularly adjusted layouts, e.g. detailed planning at the level of production station groups or assembly islands. Especially where the centers of value creation are located, better secured layout designs can be realized by proceeding from the value stream to the layout.
The visTable software offers an optimal procedure for this, through its automated integration of the value streams, in which the various scenarios can be calculated automatically and thus compared quickly and easily.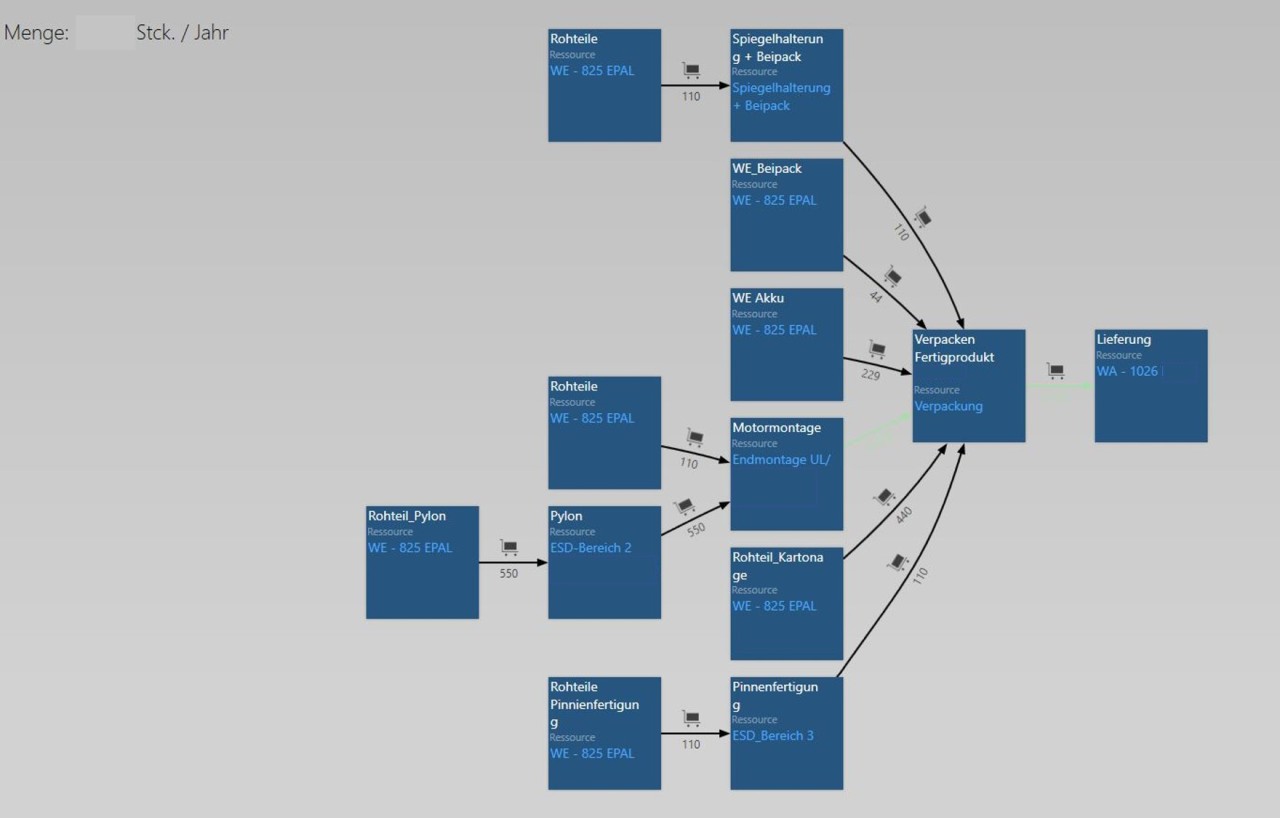 In detailed planning from the value stream to the layout, resources can be assigned to the individual process steps. Resources can be, for example, plants, assembly stations or entire production areas, depending on the degree of resolution of the factory model under consideration. The transfer to a true-to-scale layout provides a Sankey diagram-like representation. If the value stream is changed by means of scenario planning, the material flows, transport volumes, etc. are automatically adjusted.
In the case of our customer project, three different scenarios were considered in detail using this procedure. Based on the results, a decision was ultimately made in favor of the variant that best met the criteria of economic efficiency and future orientation.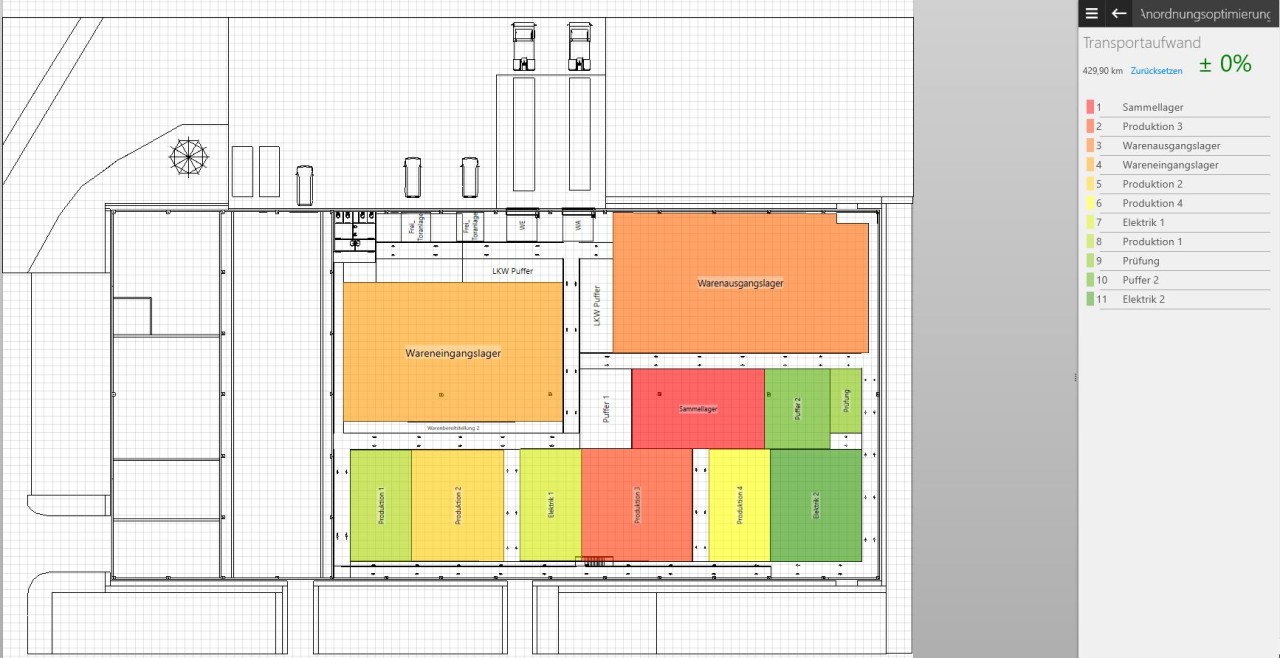 Go to Industrial Engineering